Orion Health
Details
Orion Health, a global leader in e-health software, had a flash-based overview that they needed to update for their trade show display. The resulting demo consists of high-level intro of the company and its products. After the intro, a menu appears, allowing the viewer to either select a detailed demo of a single product or to watch all consecutively. The vertical format was then adapted into a horizontal desktop version and compressed for web.
(client supplied voiceover script and select images)




designed @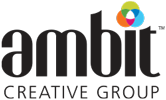 MIT eCAT
Details
The MIT community relies on easy access to their print catalog to order standard and versioned items for their department or organization. This custom site was designed by the online procurement team at Ambit and handed to me as a static design. I coded the design in HTML and Javascript within the PTI Printable site framework. The Flash slider on the homepage was used to load informational or promotional slides into that content area using an XML document, without having to update the Flash SWF file, making ongoing updates easy.



designed @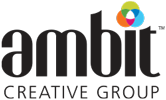 Interaction Associates
Details
The Interaction Associates (IA) file repository is part of a custom solution that Ambit developed to process orders for materials for the workshops that IA facilitates. The foundation of the repository is a highly customized deployment of an open-source asset management tool. The system was customized to integrate with the clients ordering process, which involve other third-party SAAS commerce solutions. The end product is a single file repository used for housing digital assets, and is available to the client and the production team at Ambit.


designed @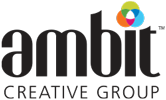 Big little Cakes
Details
Designed to be a small e-commerce website, Big little Cakes is built as a single page that scrolls horizontally. Two PHP forms send confirming emails to the customer and the store, as well as to two MySQL databases.
biglittlecakes.aw-graphics.com
lucaman
Details
Lucaman, designed to be a media website, is a video + photo collection of the adventures of one such little man. Background sliders and multimedia light boxes with JavaScript rounds out a fun experience.
lucaman.aw-graphics.com
A Tiny Spark
Details
A Tiny Spark, a movie trailer website, displays information pertaining to the film's story line, cast, and crew. After getting to know some of the actors and viewing the gallery, you land on a selection of recommended movies.
atinyspark.aw-graphics.com